How and why we test GPUs
With currently over 3000 graphics cards in our database, the question often arises of how we test graphics cards and where our benchmark values and technical details come from. As professional GPU miners with our own mining farm, we have a large number of graphics cards and are constantly buying new ones. We also always purchase several models from a series for test purposes. Before using a graphics card in our mining farm, the graphics cards are tested, measured and even weighed.
GPU-Monkey.com was born out of the necessity that there was no website that had correctly tested and published all the values and data we needed. As professional miners, we need information beyond the standard in order to be able to make a purchase decision for us. We also always needed the information very promptly at the time of publication of a graphics card series, as we already make a purchase decision at this point in time.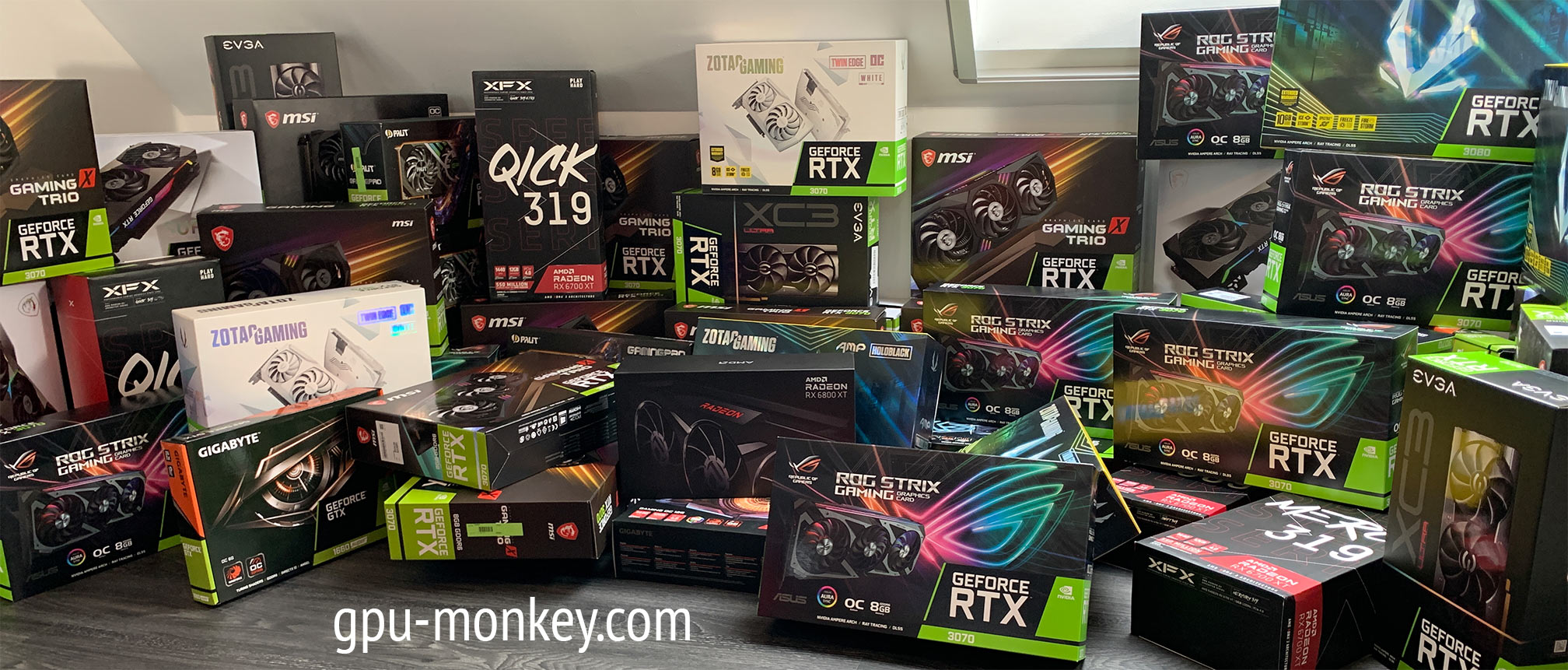 The subject of GPU mining in particular is still rarely or not correctly addressed in professional tests. With GPU-Monkey.com we give you the opportunity to benefit from our knowledge, our experience and, last but not least, from our test results in order to be able to make the right choice for you when buying a graphics card. In addition to various cryptocurrencies, we also test our graphics cards in synthetic benchmarks such as 3DMark and in some games. Since we buy our graphics cards ourselves and they are not test samples from the manufacturers, we pride ourselves on being 100 percent independent and neutral.
back to index